"It is an innovative spirit, ideas and creativity that move the world and allow societies to progress."
III EUROPEAN CONFERENCE
"NET SOCIETY: NETWORKS & SOCIAL INNOVATION".

MADRID. 25th october. European Commision. Representation in Spain
BILBAO. 28th october. Bizkaia Aretoa. Basque Country University. EUSKAMPUS
BRUSELAS. 10th november. European Parliament

Participants will include institutional, business and civil society representatives from cultural spheres throughout the EU and other international experts.
In this panorama of global uncertainties, at a cultural, political, social and social level, we have the duty and responsibility to propose imaginative initiatives that could lead to the development of new collaborative models in line with the needs of society in the 21st century. Our response to the economic crisis –that will not last– and the new paradigms and opportunities that the digital age offers all of society in Europe and the world should be based on the development of an environment of collaboration and multidisciplinarity between the art, science, technology and culturally innovative sectors.
The III EUROPEAN CONFERENCE "NET SOCIETY: NETWORKS & SOCIAL INNOVATION" represents an opportunity to debate on the challenges of adapting the societies of Europe and the world to the new Global Net Society, cross-cutting, inclusive and participative, and the drive needed towards a stable strategic alliance between art, culture, education, science, innovation and technology, with the support of businesses and institutions and the participation of all society. This collaboration will contribute to the development of culture and the economy, responsible and socially sustainable, based on knowledge and cooperation.
We aim to propose a number of initiatives to respond to the expectations and synergies generated between speakers, sponsors and collaborators at the meetings organized by ARTECHMEDIA. These meetings and conferences have involved over 70 institutions and organizations from all over the world with approximately 500 speakers from all innovative sectors at a national and international level.
One proposal above all that has been presented, debated and supported at these meetings is the creation of the organization GLOBAL NET SOCIETY INSTITUTE whose main aim is the collaborative boost and development of the Arts, Sciences, Innovation, Technology and Digital Culture. The creation of such an institution, its statutes and its development will be one of the main areas of debate within the conference.
You are invited to take part in the debate and to express your opinions live at the event and/or through the web.
Share the information.
Registration: Participants are kindly requested to complete their registration online

Sponsors: III EUROPEAN CONFERENCE "NET SOCIETY: NETWORKS & SOCIAL INNOVATION".
FECYT. MINISTERY OF SCIENCE & INNOVATION

MINISTERY OF CULTURE

MINISTERY FOREING AFFAIRS
BASQUE GOVERMENT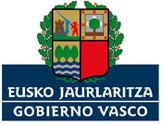 DIPUTACIÓN FORAL DE BIZKAIA

LAN EKINTZA. CITY COUNCIL OF BILBAO

EUROPEAN COMMISSION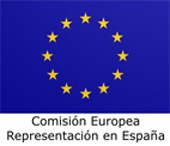 EUSKAMPUS Fundazioa. INTERNATIONAL EXCELLENT CAMPUS. UPV/EHU



EUROPEAN PARLIAMENT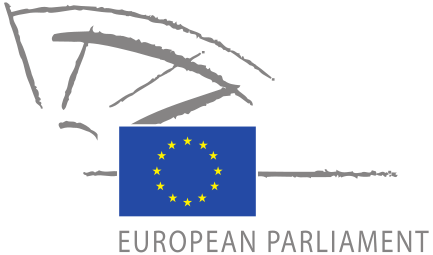 Collaborators on European Conferences: