----------------------------------------

international forum
----------------------------------------

artechmedia
----------------------------------------

speakers
----------------------------------------

program
----------------------------------------

photos
----------------------------------------

registration
----------------------------------------

venues
----------------------------------------

art call
----------------------------------------

sponsors

----------------------------------------

screen
---------------------------------------

press
----------------------------------------

contact
----------------------------------------
ART - SCIENCE - TECHNOLOGY - INNOVATION - SOCIETY
Great changes have taken place recently and have permeated all our lives, constructing a society fuelled by intelligent communication systems that will allow us to access precise information at home, in the car, while we're walking etc. The technology that is being created tends to ubiquitous and non-intrusive. These changes have also led to a series of concerns as well as cultural challenges. In order to make out the direction in which we are heading, and the paths that have opened up through new technologies in art and society as a whole, in this future that has become our present, there is a need for debate and reflection from different perspectives, in order to take stock of the impact that it is going to have on our polyhedric reality. Only in this way will we be able to feel we are playing an active role in this global change, designing and directing the process, not just mere receptors of its contents.

We are currently witnessing a change in the paradigms of relationships and creativity. The development of networks in all areas of society makes it possible to achieve greater and wider knowledge on a mutual basis, to coordinate and optimise resources and exchange global experiences. Nevertheless, despite these possibilities, largely thanks to the internet, there is a long way to go before such developments can be considered to be fully realised. We are continuing to see the dispersion and lack of coordination of resources both in terms of infrastructure and technological and human resources.
There are a number of groups working in the field of art, in research and development, but with little connection between each other. This situation prevents us from implementing protocols for systematic research that affect art and have an impact on society. On the other hand, effective coordination will make it possible to bring information and communication technologies closer to administrations and users and will favour the realisation of art projects with international repercussions.
Today more than ever, there needs to be a wider and more effective collaboration between the art world, research centres – especially universities –, technology companies and institutions so that results can directly affect communities, making the implementation of the Knowledge Society across the board a real possibility.
Given the complexities that large art centres and other organisations face when evolving and adapting to the constant rapid changes brought on by new technologies, we propose a Network of Experimental Centres formed by small groups of people who are highly qualified and interrelated, who will seek the optimum operational effectiveness, dedicating their resources fundamentally to the production of digital content.
The creation of this Centres Network will make it possible to coordinate existing resources throughout Spain and its institutions, organisations, and the art world in order to develop social networks, generate and promote content, call for forums for debate, hold creativity workshops, and establish collaborative links with universities, research centres and producers of audiovisual content as well as cooperating with other national and international centres.
They have been conceived as Experimental Centres for the generation of projects related to the Knowledge Society and the new generations of internet for driving creativity and innovation for citizens, artists, businesses and administrations.
The aim of this proposal is to offer Experimental Centres in all the Autonomous Regions that will allow for them to be directly connected to the needs and expectations of their respective communities while also benefiting from coordination at a national level. This will help to develop content for governmental bodies, the art world and society in general, giving it global visibility as well as opportunities for co-production and exchange in other centres at an international level.
The desire to collaborate on the development of such a Network of Experimental Centres as well as the Institute of Arts and Digital Culture by institutions, museums, art centres from all over the world, has meant that this International Forum has come to represent a unique opportunity to launch the call and will be form an essential part of its eventual implementation. For all these reasons, figures will be invited to participate representing institutions, the art world, research, business, the media and universities etc. at both a national and international level.
ART TECH MEDIA International Forum – Cordoba 0.8

Cordoba will be the venue for the forum for art, creativity, and innovation with the participation of institutions and all sectors related to art and new media, innovation, technology and digital culture, both nationally and internationally.

The main objective of the call for an International Forum is to debate and articulate proposals and their content and to develop a blueprint for Experimental Centres for artistic and creative production, as well as the Strategic Plan for the Development of Arts and Digital Culture, leading to New platforms and contents for art, the construction of the Society of knowledge and the participation of citizens in cultural politics. The talks and debates will aim to design structures and objectives. At the same time there will be presentations and debates on proposals that showcase the most innovative ideas and creations on the international stage.
Main objectives:

Presentation and debate of the proposals that promote content for the Experimental Centres and the new platforms for the 21st century and the Strategic Plan for the Development of Arts and Digital Culture.

To establish guidelines for the collaboration and exchange of ideas and projects with Experimental Centres throughout the world.

In the Forum, to determine the upcoming initiatives and an agenda for the development of those organisational and operational aspects needed for dissemination and collaboration with other institutions: platforms for digital knowledge, TV channel on the Internet, exchange programme etc.

The Forum will link up participants and collaborators with institutions and technology, art and social organisations throughout the world through the ART TECH MEDIA platform. It will facilitate efficient, reliable partner searches and collaborations among all sectors.

Strategic challenges and the development of proposals:

The main challenge that art and culture face in Spain is the successful achievement of excellence in creativity in order to compete at a global level. Rigid compartmentalisation, dispersion and the range of political cultures without sufficient coordination in their strategies and resources weaken our international position that does not reflect either the artistic tradition or the economic situation of the country. For this reason it is fundamental that we should articulate and develop mechanisms that allow and prioritise collaboration and mutual sharing of knowledge, experiences and projects.

Andalusia and Spain cannot afford to miss this train to modernity as it has done on so many occasions throughout its history, nor allow "others to do the inventing". We have a great opportunity to progress toward the future with novel proposals like the creation of an International Institute of Arts and Digital Culture, widely supported by important institutions and organisations at a national and international level.

The objectives of the International Forum include: offer the key elements that will allow us to become part of the future that has become our present and to confront the 21st century with all its technological changes and uncertainties.

At the same time, to develop proposals that will allow us to establish structures for an effective and stable collaboration between collaborating institutions and others at a national and international level.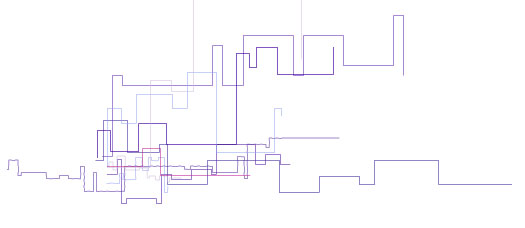 ----------------------------------------

pdf program
----------------------------------------

photos
----------------------------------------